Zentor
Coach of all fields, inspirators, leaders of a group with the same passion.
ZenMe welcome you!
The all-in-one community platform for creators & members
Interact
A space for community members to share content, ideas, and support each other in reaching their goals
---
Manage
We offer a variety of features designed to make it easy for you to create and manage your community
---
Engage
Focus on engagement allows community members to connect with each other and the creator in real-time. This makes it ideal for creators who want to build an engaged interest-based action driven community.
---
Monetize
Allow Creator to charge your events, courses with subscription or one-time payment model. Need space for your unique goods? we have Shops tool for you too.
You have nothing to share,
But eager to learn?
Soul Retreats An Dưỡng Tâm Hồn
Soul Retreats nơi giúp bạn khai phá tiềm năng bản thân, an dưỡng tâm hồn, xoa dịu những thương tổn từ bên trong và những áp lực từ bên ngoài. Với sự dẫn dắt, đồng hành và coaching của Chuyên gia Trị Liệu & Khai Phá Tiềm Năng hàng đầu VN -La Hạ Giang Thanh, sẽ đưa bạn đến một cuộc sống thành công toàn diện từ sự nghiệp, gia đình, mối quan hệ, sức khỏe... Từ đó có thể sống trong an yên &hạnh phúc . Thông qua các ngành Khoa Học Tâm Trí như Neuro Linguistic Programming(NLP)- Lập Trình Ngôn Ngữ Tư Duy, Time Line Therapy(TLT)- Liệu Pháp Dòng Thời Gian, Hypno Therapy(HT)-Thôi Miên Trị Liệu... Bằng Cấp Của Chuyên Gia: 1. NLP Master Trainer, Certified by NLP University 2. Advance Generative Trance Coach, Certified by IAGC 3. Hypno Therapist, Certified by American Board of Hypno Therapy 4. Timeline Therapist, Certified by American Board of Timeline Therapy.
Language:
Vietnamese,
English

Tại sao trong một thời đại tiện nghi và kết nối với nhau dễ dàng hơn bao giờ hết 🤝, vẫn có nhiều người trầm cảm và lo âu? Tại sao giá trị xã hội và chúng ta đang theo đuổi không thể đáp ứng được nhu cầu cơ bản nhất của chính mình? Trên con đường tiến hóa, chúng ta đã quên đi những gì làm cho chúng ta hạnh phúc thực sự? Chúng ta có quyền hồi tưởng lại những tổn thương trong quá khứ, ngắm nhìn chính mình của ngày xưa và cho những nỗi đau một ôm đầy yêu thương 🤗. Nhờ có những tổn thương đó, chúng ta trở nên giá trị hơn rất nhiều. Và ngày hôm nay, chúng ta mong muốn sống một cuộc đời khác biệt và đáng sống hơn 💪. Trên hành trình của mình, chúng ta sẽ mang theo nhiều trải nghiệm đẹp, tự hào, yêu thương và ánh sáng từ tỉnh thức. PsyOne hành động trong lĩnh vực sức khỏe tinh thần, hỗ trợ rất nhiều người trong mọi lứa tuổi. Chúng tôi mong muốn ai cũng cảm nhận được hạnh phúc theo cách của mình, không phải theo bất kì tiêu chuẩn nào khác. Bằng sự yêu thương và kiến thức khoa học về Tâm lý học hiện đại, PsyOne tin rằng có thể giúp bạn định vị chính mình 🌟, vượt qua những khó khăn về tinh thần 💪 và sắp xếp cuộc sống một cách rõ nét nhất 🧭 "Đối mặt với vấn đề sẽ giúp bạn vượt qua được giai đoạn khó khăn về tâm lý, tránh việc né vấn đề khiến nỗi đau còn âm ĩ mãi không thoát ra được. Thay vì chạy trốn, hãy chọn chữa lành 🌟"
Language:
Vietnamese,
English,
French
PsyMe - Tâm lý học và Tôi là dự án được thành lập bởi các sinh viên Khoa Tâm lý học trường ĐH KHXH&NV Hà Nội - một nhóm các bạn trẻ có chung đam mê tâm lý học và mong muốn chia sẻ những kiến thức tâm lý học chân chính tới cộng đồng. Dự án đại diện cho mong muốn Chia sẻ kiến thức và Cùng nhau phát triển, theo đuổi đam mê với những kiến thức Tâm lý học từ những nguồn uy tín. Hoạt động chính của PsyMe bao gồm: Chuyển ngữ các giáo trình, tài liệu, bài báo chuyên ngành tâm lý học; Tổ chức các event, workshop, webinar về các chủ đề liên quan tới Tâm lý học; Phát triển dự án hỗ trợ tâm lý cộng đồng không thu phí "Giúp Mình Hiểu Mình". 🌼 WORKSHOP • Workshop Somatic Dance Therapy - Trị liệu qua chuyển động với các hoạt động giúp bạn cảm nhận sâu sắc hơn mối liên hệ giữa Thân – Tâm – Trí cũng như hiểu hơn về hình thức trị liệu tâm lý đến từ chuyển động của cơ thể này. • Workshop ''KỂ CHUYỆN DU HỌC NGÀNH TÂM LÝ'' với hơn 200 người tham dự đã chia sẻ những câu chuyện rất thật về hành trình theo đuổi tâm lý học tại các quốc gia như Mỹ, Đài Loan, Hà Lan. • Workshop "NHỮNG BƯỚC CHÂN ĐẦU TIÊN của người thực hành tâm lý" • Và một số workshop khác như Tâm lý học là gì, Chăm sóc sức khỏe tinh thần, Thiền vẽ Mandala, Hãy vẽ tôi,... 🌼 VIỆT HÓA TÀI LIỆU • Chúng mình đã thực hiện việt hóa được 5 tài liệu, hơn 1700 trang trong suốt 12 tháng với sự đóng góp của 17 thành viên. • Hiện tại, số thành viên tham gia việt hóa tài liệu đã tăng lên đáng kể và dự tính số tài liệu được việt hóa sẽ còn vượt trội hơn vào thời gian tới. 🌼 NHÓM ĐỌC SÁCH • Introduction to Psychology - Nhập môn Tâm lý học K01-K07: tìm hiểu về tâm lý học đại cương nói chung và các học thuyết trong tâm lý học nói riêng giúp mọi người mở cánh cửa đầu tiên bước chân vào thế giới Tâm lý học. • Tham vấn trị liệu T01-T02: đào sâu hơn về mảng tham vấn trị liệu - nhóm có hơn 25 người là sinh viên cử nhân và thạc sĩ Tâm lý, công tác xã hội, giáo dục các trường ĐH trên toàn quốc, nhà khai vấn, những người có mong muốn làm nghề tham vấn,... • Phương pháp nghiên cứu Tâm lý học: xây dựng kiến thức nền tảng về PPNCTLH, hướng tới thành lập các nhóm thi NCKHSV của nhà trường, viết bài báo khoa học để đăng lên các tạp chí khoa học, làm khóa luận, luận văn, tham gia các cuộc thi, hội nghị NCKH khác. 🌼 FANPAGE VÀ GROUP CỘNG ĐỒNG • Với hơn 50 bài viết khoa học về các chủ đề tâm lý học nhận thức, chánh niệm, lòng biết ơn, các loại hình trí thông minh, lỗi tư duy,.. với các chuyên mục PsyMov, PsyCab, PsyQuotes, PsyChat, PsyFacts. • Group cộng đồng của PsyMe có đến hơn 1300 thành viên. 🌼Chương trình hỗ trợ tâm lý "Giúp mình hiểu mình" với hơn 200 lượt đăng ký và hơn 100 lượt hỗ trợ đã đồng hành, lắng nghe, chia sẻ với những cá nhân căng thẳng, áp lực, mất phương hướng trong công việc, cuộc sống cũng như các mối quan hệ, muốn hướng tới cuộc sống an lành và hạnh phúc,...
Language:
Vietnamese,
English
Xin chào mọi người, mình là Stay Healthy Easy đây! Trên hành trình theo đuổi lối sống lành mạnh, mình đã không chỉ có nhiều kinh nghiệm đúc rút cho bản thân mình, mà song song với đó còn giúp đỡ cho rất nhiều những bạn trẻ khác cũng theo đuổi lối sống lành mạnh bằng cách chia sẻ những kiến thức, bài học, và kinh nghiệm từ chính bản thân mình. Stay Healthy Easy đã phát triển đến nay là năm thứ 5 rồi, và sẽ tiếp tục phát triển để lan tỏa những giá trị tích cực nhất cho cộng đồng. Mục tiêu chính là giúp mọi người không chỉ sớm lấy lại được vóc dáng thon gọn, khỏe mạnh mà còn sớm lấy lại được sự tự tin và học cách yêu thương bản thân mình nhiều hơn Hãy Follow Stay Healthy Easy để chúng ta cùng nhau hoàn thiện bản thân mình đẹp hơn chính mình ngày hôm qua nhé!
Judy Butler is a certified clinical nutritionist and health coach who has over 4 years of clinical experience working with board-certified medical practitioners within a Functional Medicine realm designed to help the patient navigate the root cause of their inflammatory disease rather than just treating the symptoms. She works with clients and focuses on providing bio-individualizing treatment plans as well as cocreating small sustainable goals that will help them improve their health.
With an unconventional background compared to most, Soraya Goddard has been a United States Army Officer for the past 20 years, and has made her own unique path to social media and coaching. It's no secret that a military career can be a roller coaster of emotions, and due to exhaustion and a desire for more freedom, Soraya set out 5 years ago to build an online empire to create more time, money and freedom. Turning to social media to connect with clients and customers online, she naturally had people come to her asking for coaching. Soraya's primary passion is showing working women that they too can grow an income online, that has the potential to blossom into the money, time and freedom they all desperately want. Soraya currently coaches and teaches hundreds of online marketers and network marketers on using social media, particularly Instagram, to grow their business, regardless of vanity metrics such as how many followers they have. She's also been featured in Entrepreneur magazine, spoken on stage and various panels with top industry leaders and also hosts a podcast, which is aimed at teaching how to authentically and simply grow your business on social media. Soraya practices what she preaches and shows her clients exactly how to develop an authentic online presence, helping them succeed and impact others at the same time.
Hello everyone, my name is Hannah - I'm a healthy food blogger. With the experiences that I have, I can share how to make healthy food everyday, knowledge about nutritious foods,... for you in nutritional balance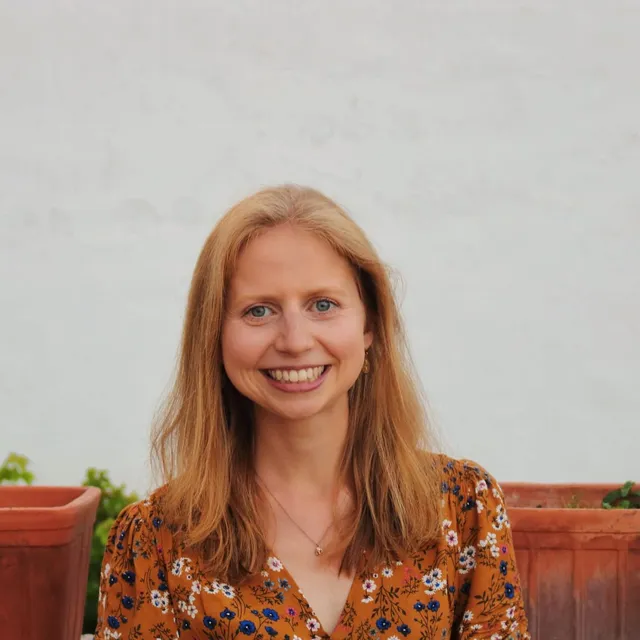 HI! WELCOME TO OUR CROWDED KITCHEN. We're Lexi and Beth, a mother-daughter team. The plant-based recipes you'll find here are inspired by seasonal ingredients, travel, and our family. We love cooking with nutritious, whole foods and putting a vegan twist on traditional recipes that you know and love. There's a little something for everyone here! We hope our recipes inspire you and your family to try something new and embrace plant-based eating as part of a balanced diet.
Language:
English,
Vietnamese
Healing Journey Counseling Center is a group therapy practice located in England, that provides a safe space for teens and millennials. We offer individual, couples, and family therapy via in-person and telehealth for residents of England.
Business Marketing coach I help everyone shift into their God-given authority & build wealth with their ideas
Top Earner & Leader 25-year old Fitness and Lifestyle Coach from the US I help others live happy and healthy lifestyle X Level 10 Gymnast Join me for my journey
Here's what people are saying about us
Mr. Tuan Le
Founder của Sotatek
Sotatek software company with a scale of 1000 employees
My own company has been working on blockchain for a long time and really want to find blockchains that have positive applications for life. I think ZenMe can completely set the trend. On Facebook now there is too much information, but when I make friends on it, I don't really understand what they have in common with me, what to say, to care about. What ZenMe is doing is building communities of common ground. I think the future of society will be like that, with a common community so that when participating, there is something to talk about together, and then create more bonds.
Mr. Ngon Dang Trong
Chairman of KTG Group, Anspace Founder
A company provides the development ecosystem of Body - Mind - Mind.
Everyone know "prevention is better than cure" but many people do not prevent, just wait until the disease and then cure it. I find ZenMe on the right track of habit creation. That is, there must be motivation and rewards to form good habits. Not only that, technology also makes health care activities more accessible to people in need or those who are less motivated to practice. I believe ZenMe will be a platform to help people enjoy exercise, spiritual activities like meditation more and more.
Ms. Thu Nguyen Dieu
Director cum health & psychology expert
PsyOne Health and Psychology Co., Ltd
I think people with mental health problems need a lot of support, but the method of psychotherapy in Vietnam is still little known. In addition, the large amount of information on social networks will make it difficult for those who have problems to find the right and quality method among the existing methods. If there is a platform to attract and build a belief in quality for the community, I believe there will be a huge "push". And ZenMe is such a platform.
Ms. Thanh La Ha Giang
Mind Coach & In-depth Healer
Among the countless websites and apps that we are using, there is no real platform that is helping us to handle the confusion or stress in life, then establish a positive daily habit. And as someone who has spent many years coaching my students and clients to unlock their potential and heal, I desperately needed a platform that would remind people to "open up." share problems and "act now" when there is a solution. Zenme is a great platform that meets both of these needs, and is the place where people who are having problem and solution givers connect. With a wise founder and a passionate team, I am sure Zenme will create a true "wellness" community in Vietnam and the world.
StayHealthyEasy
Content Creator, Healthy Eating Coach
A job that has been and will always make me happy is giving out positive energy about healthy eating and lifestyle. I will continue on this journey for a long time, but not stopping at only sharing and giving. Specifically, with the cooperation with ZenMe, I will receive back "top fans" - who not only follow, but are also willing to act like me and share with me about their positive changes.
Mr. Duc Vu
Founder of Ha Van Healthcare Services jsc
Buddhism in general or people's aspirations in particular, all aim for enlightenment in the mind and happiness in life. We often live a busy and worry-filled life with many responsibilities for ourselves and those around us, which makes us not aware of our invisible mental "problems" . With the gathering of the top coaches in Vietnam, through the Zenme platform, I think this breakthrough will help as many people as possible reach a more meaningful and happy life.
Mr. Nam Tran
Individual who have experienced psychological problems
I myself have been experiencing anxiety disorders for the past 4 years. Since learning about the ZenMe project as a platform to support mental health & balancing Body - Mind - Spirit for the community, I personally feel very excited, because I believe that in those 4 years, if a teacher appeared earlier, I would go easier on this journey. Like how ZenMe is creating a platform with experienced "teachers", "leaders", "inspirational people" to support people with similar problems with me back then.
Join now
Zentor: Click Launch
All: Download our App from Stores
Launch Zentor App on browser
Employee wellbeing program
Attract top talent and differentiate your company by investing in the well-being of your employees with ZenMe. Our customizable wellness program, crafted by our expert Zentors, addresses the unique needs of your organization and promotes stress reduction, productivity, employee satisfaction and a deeper connection to the company brand. Upgrade your company culture and give your team the support they need to thrive with ZenMe.
We provide solutions for Community.
Contact us for more cool stuffs.